How-to-Survive the first Semester?
Semester starts and you have no idea where the cafeteria is or when your class starts, let alone where to go? So much new stuff and so much org stuff, the first few months can be a real sensory overload. But don't worry, this insecurity is normal in the beginning and the others feel the same way as you do. You'll see that with a structured start to your first semester, your day-to-day studies will almost run by themselves. So that you can start your studies relaxed, we have put together a few tips and a guide to make your freshman life easier.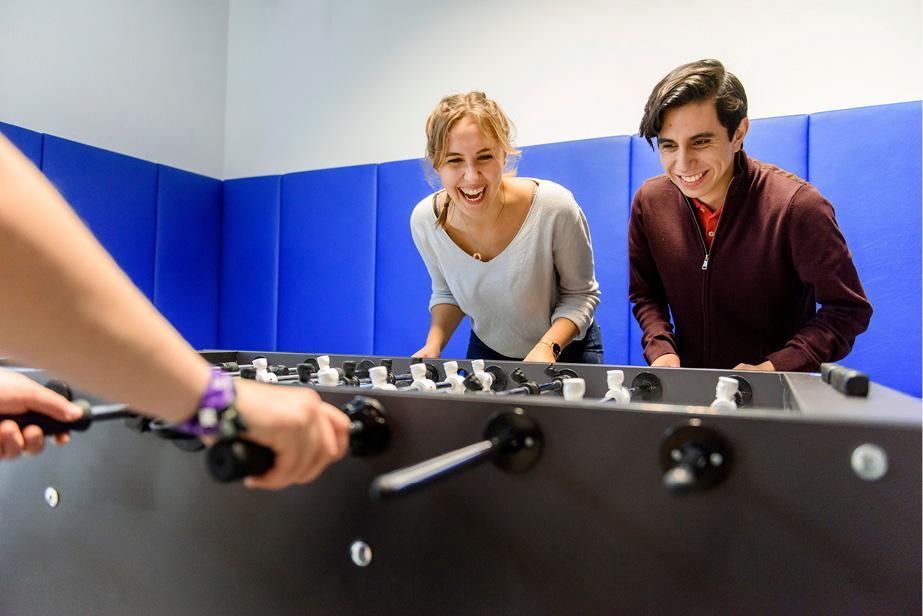 Our tips for an easier start!
We also had to deal with the same challenges and uncertainties at the beginning of our studies, so we've put together a few quick tips for a successful start to student life:
Take part in the introductory events!
Introductory weeks and first weeks offer initial assistance; here you will learn what really matters in your studies. In addition to organizational information, you will get to know your first lecturers, fellow students and much more. In addition, you will learn in the first lectures what kind of exams you have to take in the modules.
Get a campus overview!
Get an overview of your college and campus before your first classes so you don't get lost on your first day. A visit to the campus, for example, is super to fit in between apartment tours.
Make yourself a semester and study plan!
Create a semester plan with lecture times, deadlines and exam dates right at the beginning. This way you keep the overview. Feel free to pick up our free semester planner at an AStA office.
Inform yourself regularly!
Get in the habit of educating yourself. At university, things run a little differently than at school. Use the homepage of the university, the OSCA portal, ask your fellow students or your student council.
Always have your CampusCard with you!
Your CampusCard is not only your student ID, it is also your library card, your dining hall card and your cultural and semester ticket. So do not forget!
Check your college email regularly!
At the university, everyone gets their own university email address (firstname.secondname@hs-osnabrueck.de). Here you will receive all important emails from the university. That's why it's important to check your college email regularly.
Network yourself!
During no other time will you have the opportunity to meet so many different and new people again. And believe us, having a good and large network during your studies is always a great advantage!
Don't bury yourself in college stuff!
In addition to studying, give yourself some time off. Because study time is more than just cramming! Go to university sports, attend university events and parties or discover the cultural offerings and get involved!
Take the first semester as an orientation.
The first semester just goes by so fast! Enjoy your first semester break and reflect on what you can do better next semester.
Very important:
Don't drive yourself crazy!
Our freshmen guide for you
You're always wondering what enrollment, fellow students, or tutoring actually is? Our Freshmen Guide provides you with practically everything that is of interest during your studies and for life on the side. In addition to information about everyday study life, the various offers and facilities, we provide you with facts and figures about studying at the HS OS as well as an overview of where you can get involved at the university.