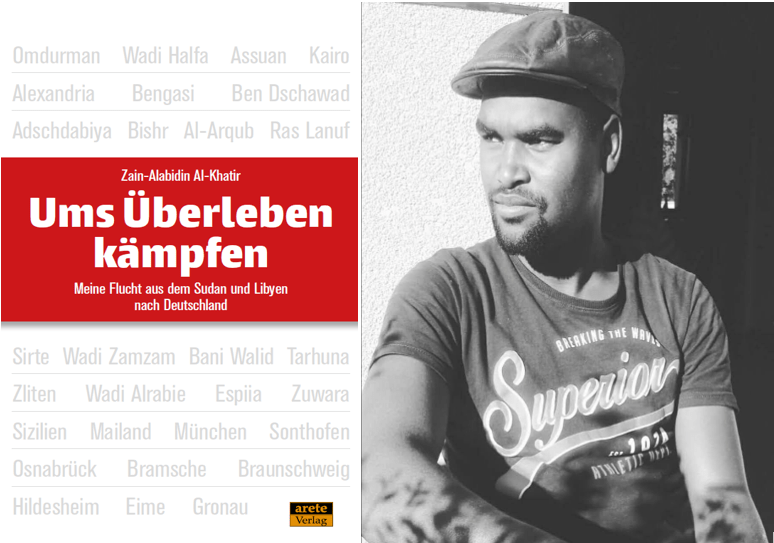 Kick-off event of the anti-racist reading series
As part of the anti-racist reading series in the winter semester 2021/-22, the projects "Campus without Borders" (HS Osnabrück) and "Welcome@UOS" (Uni Osnabrück) invite you to the kick-off reading by Zain Al-Khatir on Tuesday, 19 October, 6-8 pm. Mr. Al-Khatir will read from his latest work, "Ums Überleben kämpfen" (Fighting to Survive) in the auditorium of the university.
"Everything I did and all the others who left their home countries via the Mediterranean and other routes, we did to survive. We are all fighting for our lives." Zain Al-Khatir decided to write a book about his experience on the escape route. This book gives a glimpse of hardships and ordeals he faced while fleeing. It tells of his experiences as a prisoner of the smugglers in Libya. It is also a testimony about the undignified treatment of foreigners and the suffering and difficulties they faced on their way through Libya. It describes the psychological and physical violence – humiliation, beatings and robbery – inflicted by the smugglers.
Zain Al-Khatir, 12 May. Born in Sudan in 1992, came to Germany at the end of 2015. He will soon finish his training as a motor vehicle mechatronics technician in Hildesheim.
Interested persons from the University of Osnabrück and the University of Applied Sciences are invited to attend the reading and discuss with the author. The work can be purchased and signed on site. No registration is necessary and 3G rules apply.